THE COMPANY

A PLAY BY
SUSANNAH YUGLER

STARRING

NICK ALSELMO
JOEL DEAN
AIMEE GRUMBACH
ELEANOR QUIRING
LAILA ROSEN

THURSDAY
OCTOBER 12 2023
SHOWINGS AT
8 PM AND 10 PM
TICKETS $15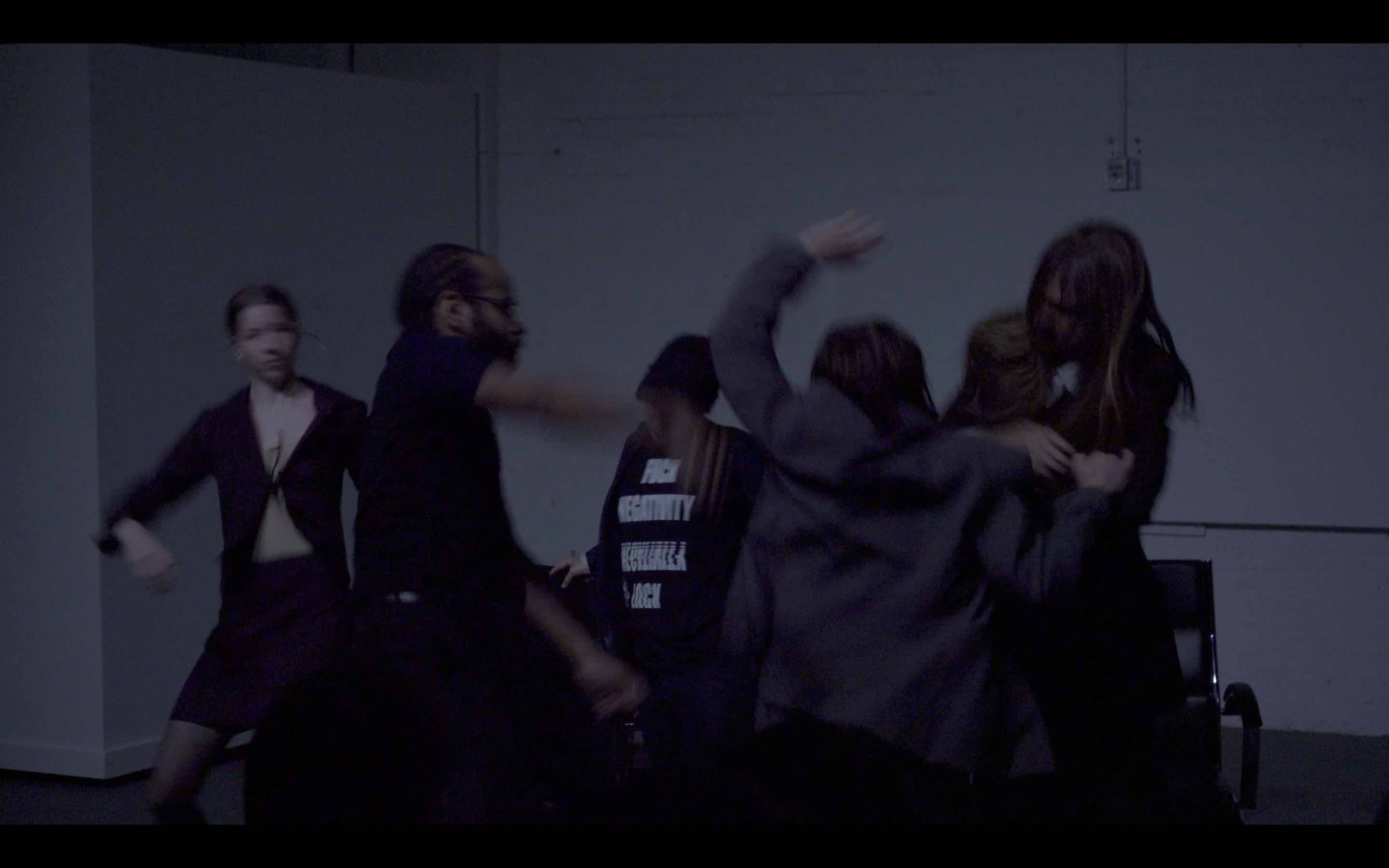 The Company is a fictional narrative work that follows an art collective in the aftermath of a pivotal decision to assimilate into a larger body, setting in motion dynamics of fear, disillusionment and desire.

Set in the years following the NEA 4 lawsuit (1990) and the 2008 financial crash, "The Company" considers political failures and their afterlives as systematic precarity; inviting slippages between fiction and reality, subject and object, performer and consumer-spectator.
TICKETS: $15
Please follow the link above to reserve a space.
Bar & doors will open 30 minutes prior to each showing.
SARA'S
2 EAST BROADWAY, FLOOR 3
NEW YORK, NY. 10038

SARA'S is wheelchair accessible.