PETER BD
"ETC..."
MAY 29-
JUN 4, 2023









SHOW DOCUMENTATION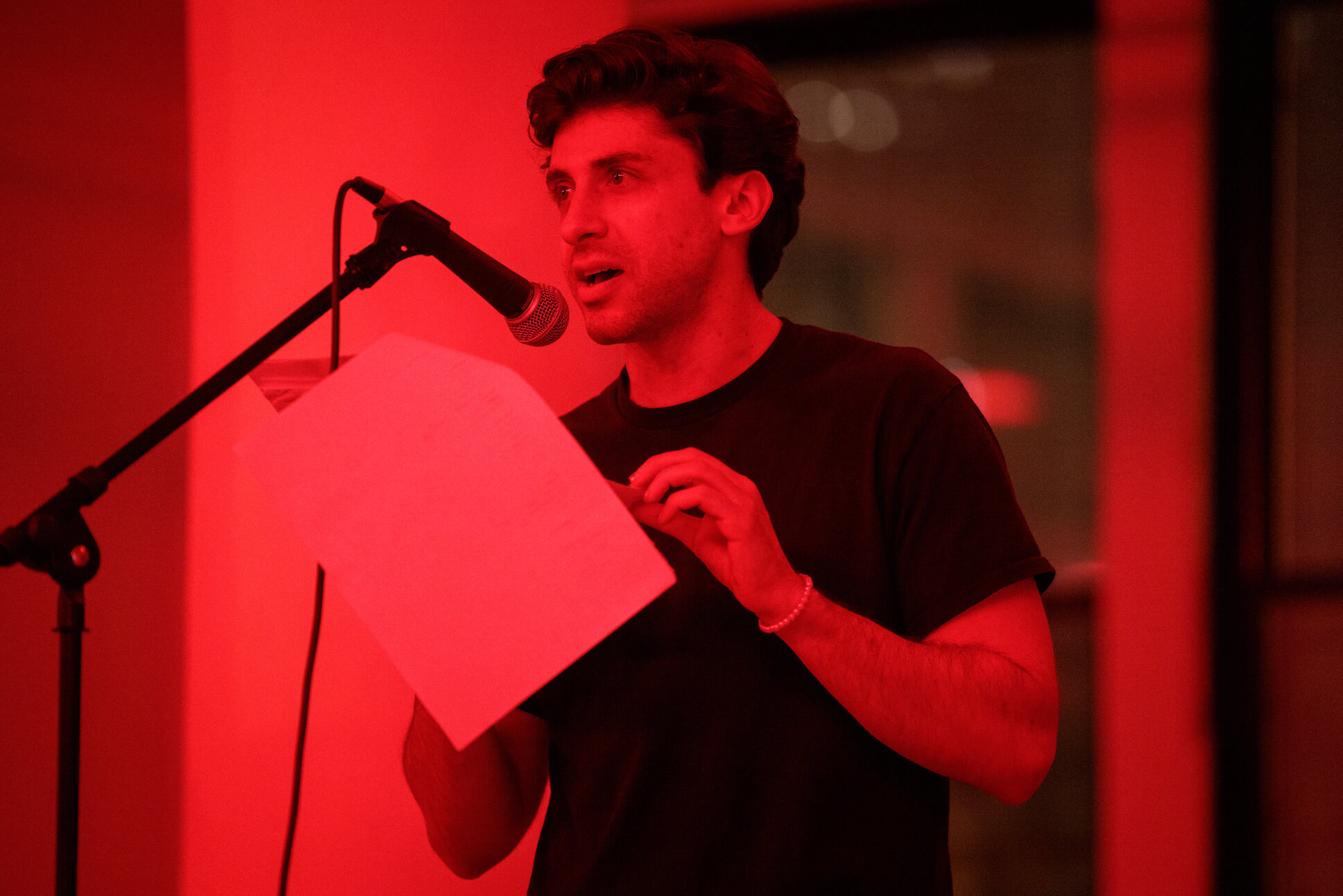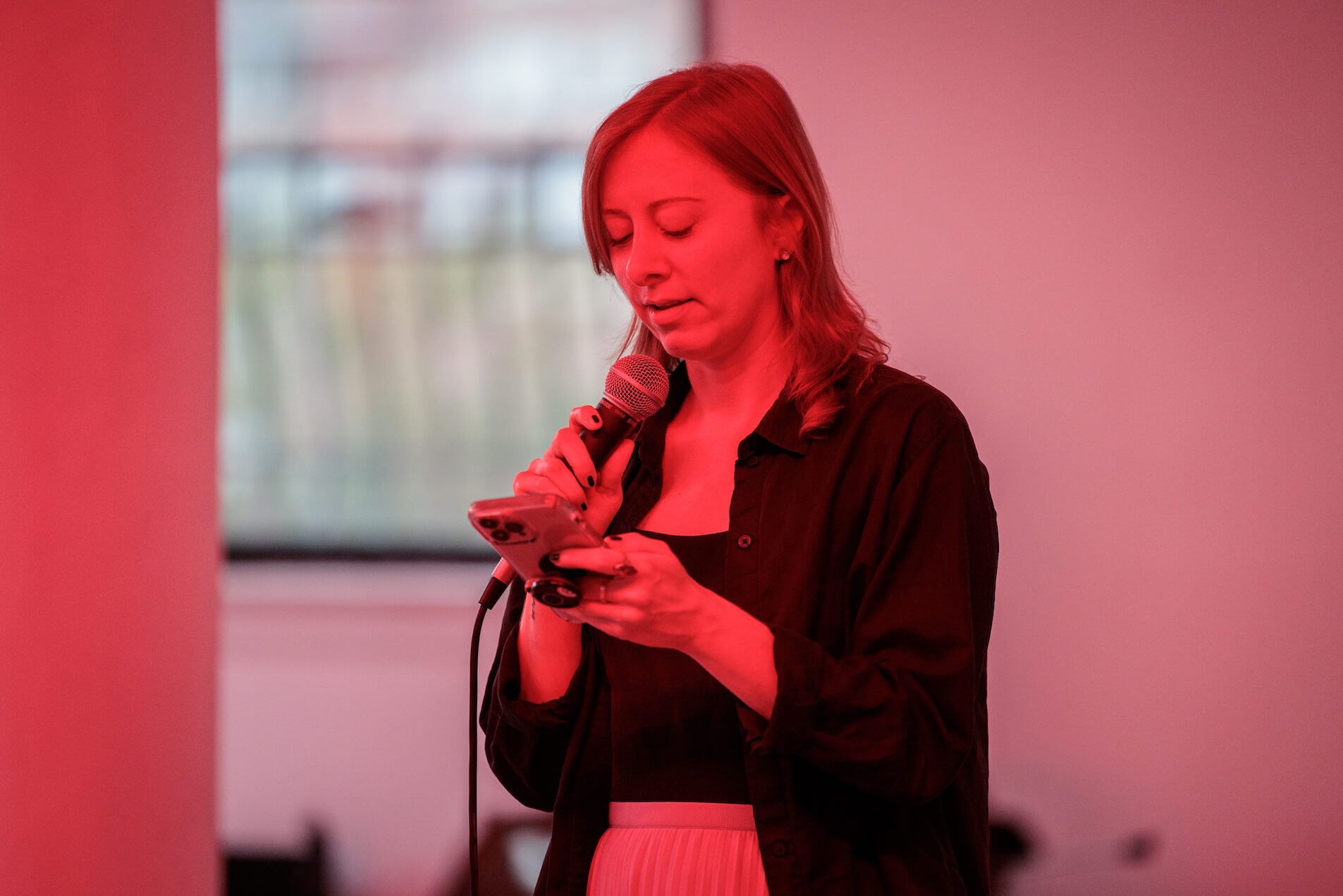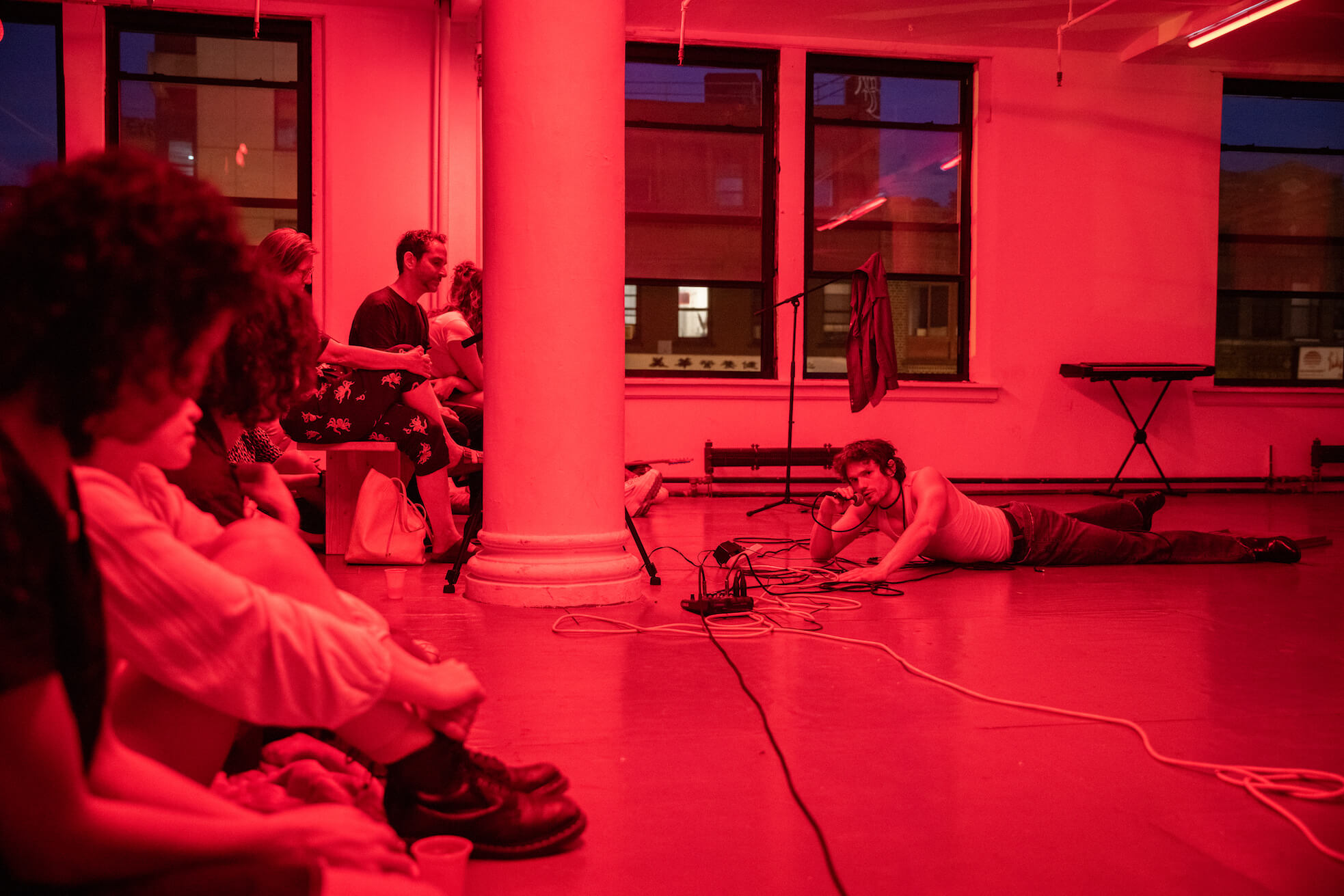 Photographed by:
Walter Wlodarczyk


DAY 1 / ART CARNIVAL / DOCUMENTATION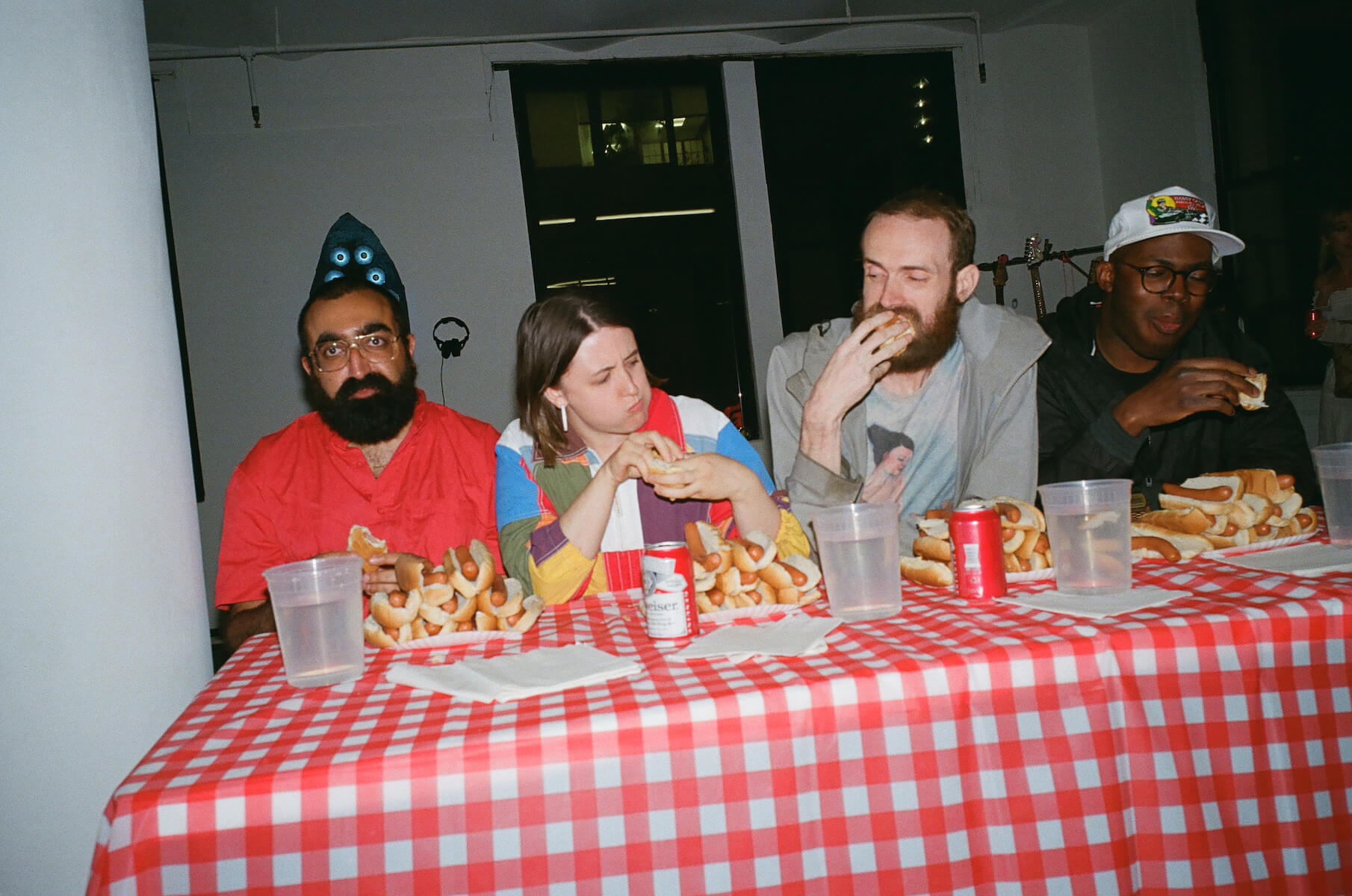 Photographed by:
Dane Manary
PROGRAM

---
DAY 1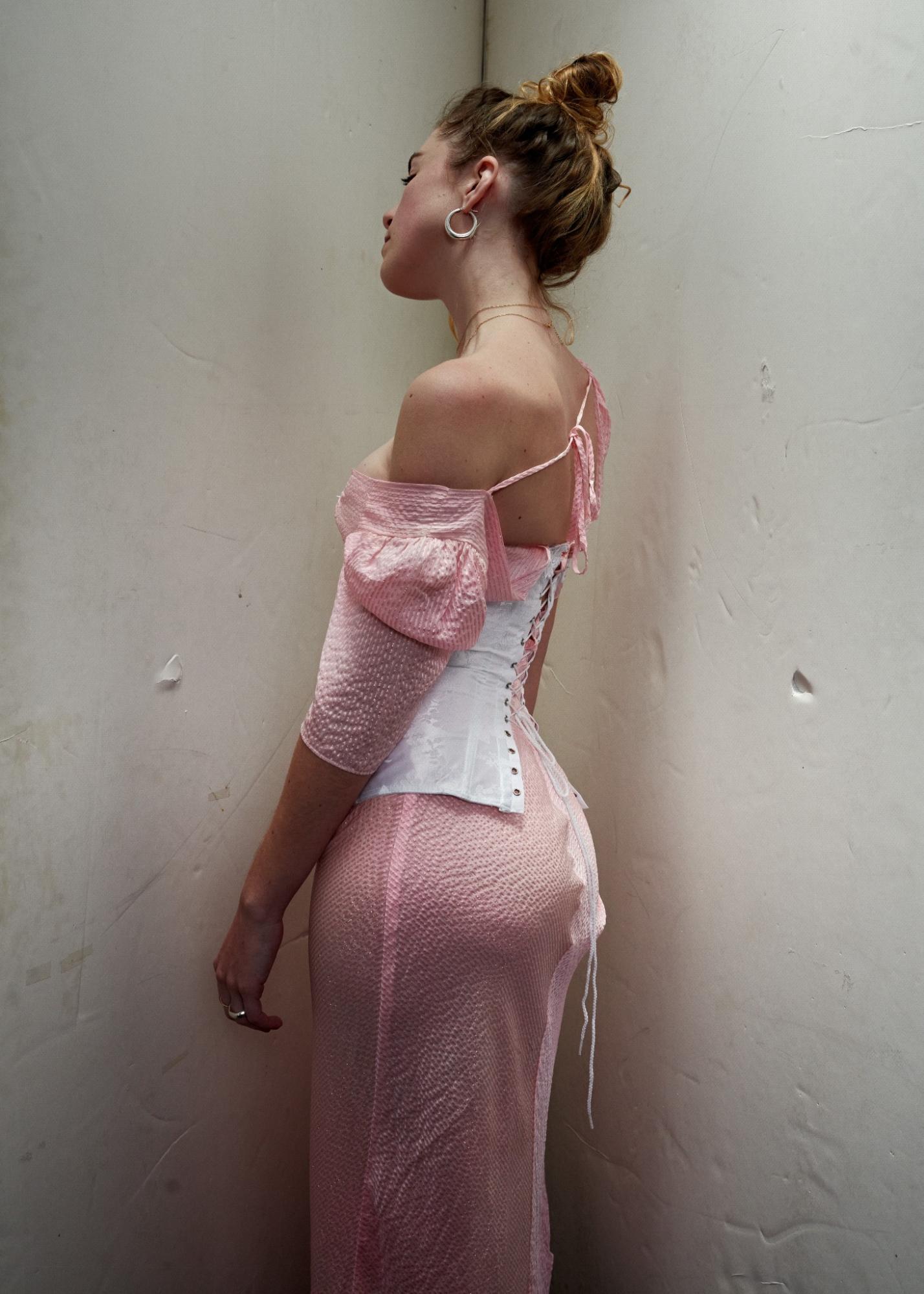 MAY 29TH
Opening: Art Carnival
7PM
Hot dog eating contest, face painting, juggling, balloon animals, and everything in between.
Abby Lloyd The Clown
Joey Frank kissing booth
Tarot by Goddess Earth
DAY 2
MAY 30TH
Two Minutes
7PM
A bevy of avant garde writers bring their talents to Chinatown and perform for up to two minutes.
With a special performance from SK Lyons
Featured readers:
Kyla Gordon, Gabriella D'Addario, Precious Okoyomon, Robert Noble, Dan Hoffman, Julia Cooke, Anjali Khosla, Glenn Cox, Charlie Markbreiter, Hubert Adjei-Kontoh, Eliane Yueng, Jesse Prado, Mitch Anuzoni, Chloe Wise, Jem Bonilla, Lucky Cheng, Zoe Winters, Ashley Guzman, Joseph Brock.
Hosted by Peter BD
DAY 3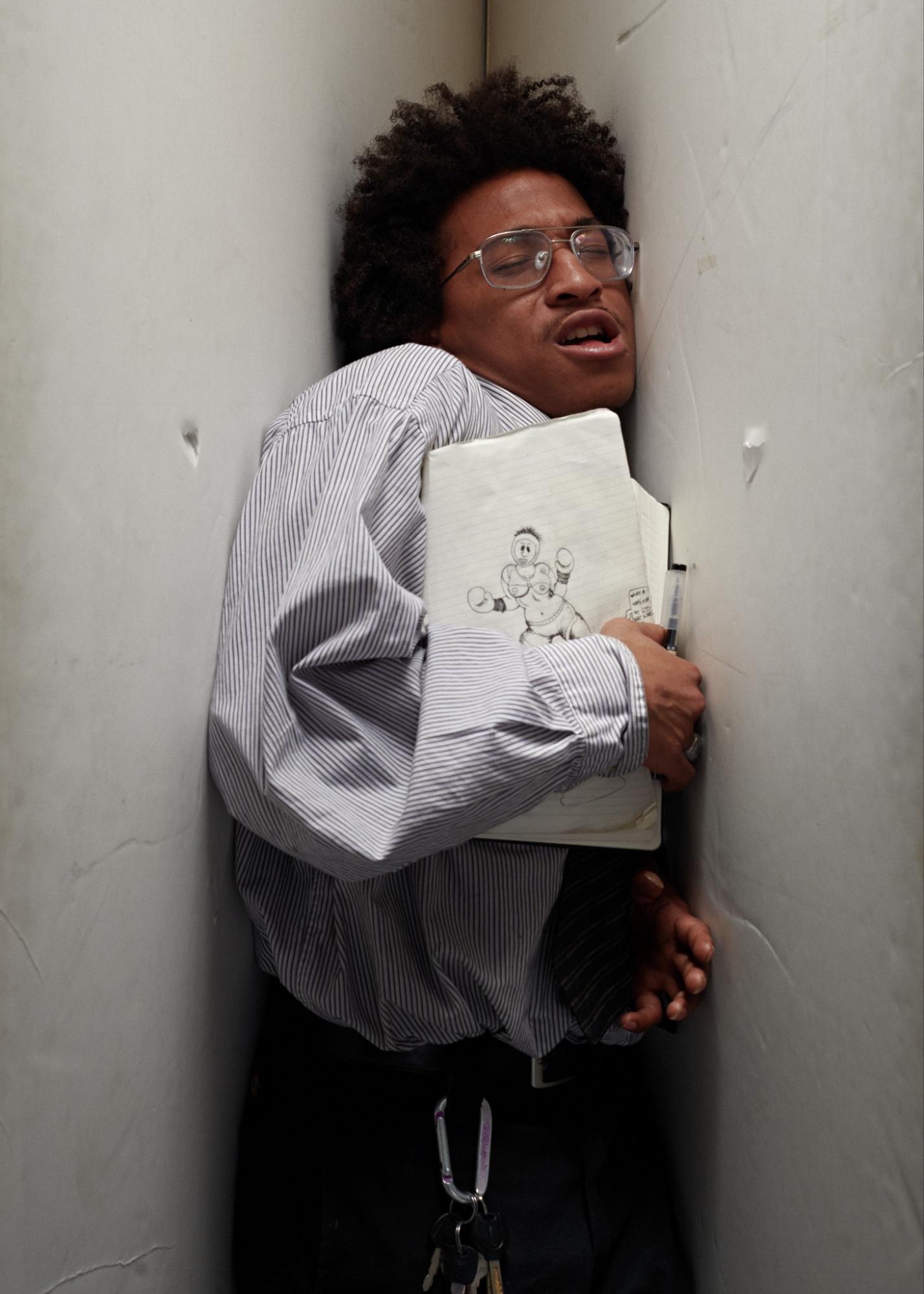 MAY 31ST
Gathering of The Punks
7PM
The third assembly of NYC's punk elite promises to be one of epic proportions.
With readings from Dave Morse, Dianca London, Dennis Marcial, Anna Cataldo, Mary Jane Dunphee, Aida Riddle, Nazir Hedgepeth, Roxy Farman, Sara Phoenix, Griffin Irvine.
Music by Mary Jane Dunphee and Peter.
Hosted by Peter BD
---
DAY 4
JUNE 01ST
Desire
7PM
noun
a strong feeling of wanting to have something or wishing for something to happen.
verb
strongly wish for or want (something).
Featuring: Goddess Earth, Stephen Singh, Joseph Brock, Allison Brainard, Peter BD, Kyle Dunn, Francis Louvis, Kalliopi Mathios, Kaur Alia Ahmed, Justin Kamp, and more.
DAY 5

JUNE 02ND
Noel Heroux's Hooray for Earth Album Acknowledgement Event
7PM
The last Hooray for Earth album was released in 2014. In the years since Noel Heorux started a new band (Mass Gothic), produced for other artists (Willy Mason) and became a dad. But now it is 2023 and a new Hooray for Earth record is ready to blow our fucking minds.
Jessica Zambri / Intuitive Voicing
Live painting by Naoki Iwakawa
Readings: Julia Kwamya, Ted Billings, Ellin Kaymar
Special performance: Jordan Debor, Brooke Phillips, Peter BD, Eric Gorski
Noel Heroux / Hooray For Earth
DAY 6

JUNE 03RD
Proceed
7PM
Dance. Balladry. Movement. Exaltation. Gesticulation. Performance
Featuring: Isa Spector, Peter BD, Owen Prum, Divine Lotus, Nick Fortna.
---
DAY 7

JUNE 04TH
Closing: Art Dinner
6PM - INVITE ONLY
Photography by
Jamie Ellington
Wearable Sculpture and Mobile by
Max Simon

Video Sculpture by
Aashish Gadani